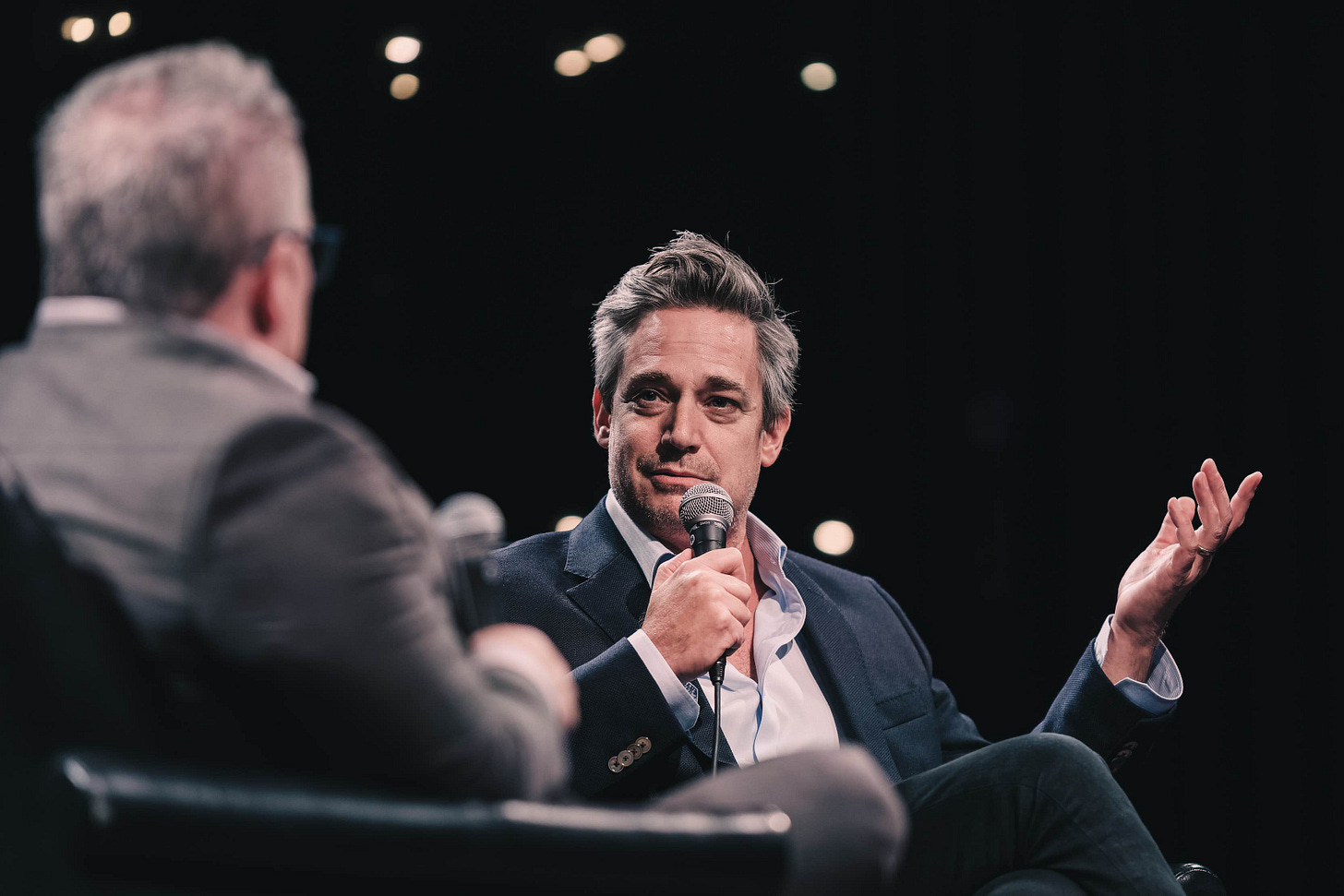 This week's podcast episode is a sequel, or coda, to one of the biggest arts stories in Canada last year: the turmoil at the National Gallery of Canada. I first wrote about it last November: a string of dismissals in the gallery's top curatorial ranks. Expressions of outrage by earlier generations of Gallery management, and by one of the dismissed, the Gallery's first curator of Indigenous art, who blamed the Gallery's own "decolonization" initiative for the upheaval.
The firings sparked a national debate about what an art gallery is for in the 21st century. My further coverage came here, here and, once the Gallery hired a new director, here.
Jean-François Bélisle is that director, and this week's guest. He spoke to me a few blocks from the Gallery, at the National Arts Centre. He's charming and discreet, with an impressive c.v. in private and public galleries going back 30 years.
The first thing the Gallery's comms staff told me was that the new guy had no interest in commenting on last year's mess. I said, I'll bet he doesn't, but since it's been the subject of continued coverage as recently as last month in the New York Times, I don't think it's realistic to pretend Bélisle moved to Ottawa because he likes skating on the canal. So we reached a mid-point: He wouldn't comment on the work of predecessors he didn't see, but I would ask about the themes that emerged: diversity, reconciliation, the extent to which art can address that stuff, and so on. And I'd also ask more generally about his own (interesting) background, and about the challenges facing a national gallery in a country this big and at a time this weird.